Back to Health Teleclasses
Listen to our Previous Conversations with Dr. Colleen's Teleclasses!!
---
BrainSpan  – Learn About the Revolutionary Brain Assessment
Do you have concerns with ADD/ADHD, Memory Issues, Inflammation and Pain or Heart Health for family members or yourself?  Would you like to learn more about a simple test that can help assess your risk level for these issues?
Listen to this addition of Conversations with Dr. Colleen.  Dr. Colleen will explain how, with a drop of your blood, and a 15 minute assessment nervous system deficiencies can be identified.  Learn why these deficiencies can prevent you from optimizing your memory, attention and processing speed.  Also learn how these deficiencies can be addressed and improved.
https://fccdl.in/d8yzauPVau
---
Detox with the Doc

 Are you feeling tired and sluggish? Do you have digestive issues, aches and pains, headaches or skin problems? Listen to our Detox with the Doc teleclass below for information on how to improve these issues!
---
Practice Moms Share Why They Choose Chiropractic Care to Keep Their Children Healthy at Every Age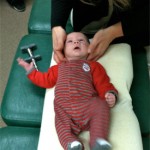 Why Chiropractic Kids are the healthiest kids
Dr. Kachele will share her personal experiences (her twins are 22 and have been adjusted since birth)
Why these moms trust Dr. Kachele with their children
How Chiropractic care has helped these children
---
The Best Kind of Weight Loss is Fat Loss Why Weight Loss is So Much More Than Just Cutting Calories:
Targeted Exercise for Fat Loss
Overcoming Obstacles…
Balanced Nutrition and Diet
---
Back to Health | (201) 818-3010