Chiropractic for Kids in Ramsey
Newborns
Spinal subluxations, the result of stress on the body, can occur at any age. The process of childbirth exerts 40-50 pounds of pressure on an infant's neck. Substantial stress is placed on the neck, spine, nerves and muscles, as the baby's head rotates through the birth canal.
The spine is vitally important to your baby's overall health as it protects the spinal cord, which is an extension of the brain. The spinal cord contains billions of nerve fibers, which are sending messages and energy to every part of the body. Health problems in childhood and adulthood have been traced back to spinal damage at birth.
Children
As children move through the toddler and grammar school years, their bodies are constantly evolving. From tentative first steps, to running, biking and team sports, with spills and falls mixed in, these everyday events can cause vertebral subluxations, which can effect them for years to come. Regular chiropractic checkups will realign the spine and prevent long term damage.
When a child's body is working at optimum levels, it not only improves his or her physical health, but it can also lead to behavioral and emotional improvements. Children with hyperactivity, autism, anxiety, lack of concentration and discipline problems have shown lessening of symptoms to varying degrees after receiving regular chiropractic care.
Chiropractic can Help with the Following:
If your child is suffering from any of the following symptoms or conditions he or she should be checked for vertebral subluxations because a subluxation free spine will mean a healthier child.
Ear aches
Bed-wetting
Allergies
Asthma and wheezing
Arm, hand or shoulder pain
Weakness or fatigue
Scoliosis
Poor concentration
Vision problems
Loss of hearing
Skin disorders
Constipation
Bronchitis
Arthritis
Sinus problems
Croup
Colic
Breast-feeding difficulties
Irritability
Nervousness
Hip, leg or foot pain
Backaches
Headaches
Neck aches
Stomach aches
Painful joints
Eye problems
Sore throat
Numbness
Poor posture
Poor coordination
Skin conditions
The Following Warning Signs are Important to Look For:
Fatigue
Shoulder Blades that Flare Out
Hyperactivity
Frequently Falling
"Noisy Bones"
One Hip or Shoulder that is Higher Than the Other
Joint Aches
One Arm Looks Shorter
Neck Tilt
One Leg Looks Shorter
A Foot is Turned In or Out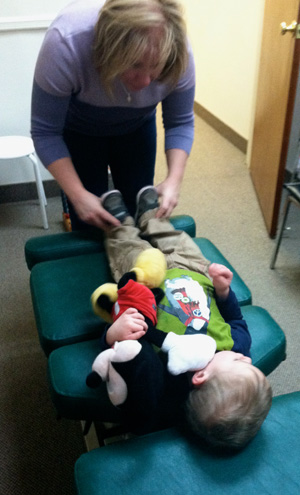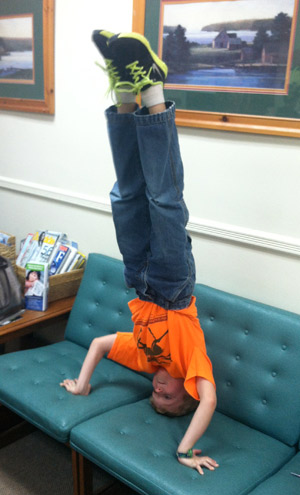 Dr. Kachele truly enjoys treating children, and more importantly children love coming to see her. Just ask their parents, or even better, ask the kids when you see them in the office!
Contact us today!
---
Chiropractic for Kids in Ramsey | (201) 818-3010