Meet Dr. Colleen Kachele
"3 simple adjustments and my excuse for not doing the dishes was gone forever."
"The chronic back pain I experienced in high school created the perfect excuse when it came to avoiding doing the dreaded dishes after dinner", said Dr. Colleen Kachele. Unfortunately, my "get out of doing the dishes free card" wasn't just effecting that part of my life. The constant back pain made it difficult for me to do the things that I loved. I enjoyed playing sports, but my game began to suffer. I was playing no where near what I knew I was capable of. Sleeping was no longer my favorite high school pastime. My nights were no longer dream-filled and restful. I was waking up in the morning with chronic pain, which would cloud my mood and outlook for the rest of the day.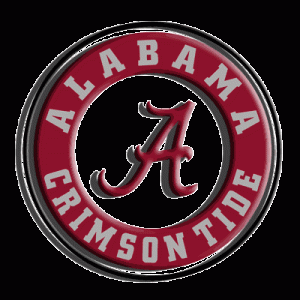 Luckily, my parents were proactive and forward thinking and took my pain seriously. They brought me to our local chiropractor, Dr. Bill Schroeder. Dr. Schroeder immediately made me feel at ease, as he discussed my situation with me. He took x-rays, assessed my condition and developed a course of action which would change my life forever. With the first adjustment there was relief and by the third adjustment, I felt like a new person. I was able to fully appreciate my favorite pastime once again. Sleep was a joy! I saw an immediate improvement in my basketball game, as did may coach. That Spring, my softball game was better too! Of course, the downside was once again, there were dishes to be done.
Pursuing My Career
At this point in my life, my plan had been to pursue a career as a physical therapist. As I continued my own wellness chiropractic care with Dr. Bill, I began to see, firsthand, how chiropractic helped not only me, but so many others. I began to really contemplate how chiropractic helps so many people in all stages of life. Dr. Bill took the time to discuss his experiences in chiropractic school and his life as a chiropractor. These talks led me to examine and research chiropractic on my own. Through my research I found an immediate connection with the wellness doctrine of chiropractic and my own personal beliefs. I began to realize that as a chiropractor I could incorporate the principles of physical therapy with the consistent care of chiropractic. As a chiropractor, I could treat patients of all ages and see them through the various stages of their lives, all while doing my best to keep them well.
I attended East Carolina University where I completed my undergraduate requirements. At East Carolina I concentrated on those classes that would prepare me for chiropractic school. After completing my prerequisites, it was off to Life University in Georgia. It was there that I spent the next 3 and a half years of my life studying anatomy (including cadaver dissection), physiology, biochemistry, kinesiology, neurology, nutrition, orthopedics and radiology.
My time at Life was not only spent in lecture halls and the library. By the second year, I had begun the clinical part of my studies. My first patients were fellow students, but then I graduated to the out-patient clinic where I was treating all types of patients on a daily basis.
When I first set foot on the Life campus, I knew about the practical side of chiropractic. I had experienced it first hand. "You go to a chiropractor when you're in pain and they make you feel better." By the time I graduated, I had also learned about the wellness benefits of chiropractic. You could say that this was truly what shaped a major part of my philosophy. I learned how chiropractic is one of the strongest wellness tools we can use to help our bodies, no matter what our age.
From the first day I opened the door of my own practice, I promised myself I would never forget what it was like to be the patient walking through the door for the first time. And now, almost nine years later, I continue to focus on the care of my patients as the priority of my office. I believe that I am constantly evolving and growing. I continually take classes, read, and spend time with mentors who expose me to things that I may not have learned at Life.
Chiropractic Techniques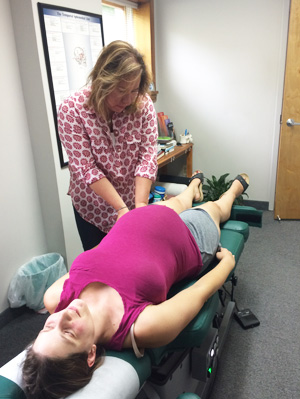 Many Chiropractors use one technique when adjusting. I have found that by incorporating various techniques, specific to each patient, I am able to provide the best individualized care. No two snowflakes are ever the same and neither are any two patients. This is why when you call the office, we will never tell you how you will be treated before you've been to the office. The way I treat you can very easily change from visit to visit, depending on what is happening with your body on that day.
Even patients who initially seek care because of pain, eventually evolve into wellness patients in my office. These patients learn first-hand that the techniques that I use can help them to feel better than they ever imagined. Now of course this does not mean that five visits will have every patient triathlon ready, but it does mean that patients are seeing marked improvements in their health and sometimes not in ways that they ever expected. Patients who walked in with back or neck pain share that they are sleeping better, able to walk their dogs farther, play with their grandkids longer, experience less colds and allergies, enjoy activities that had become less fun and really just experience a better overall quality of life.
These are the moments that reinforce to me how much I love what I do. My goal has always been to help people, and I do believe that is what I am accomplishing here at Back to Health. Regular chiropractic care changed my life for the better and the more people I can share that with, the happier I am. I especially enjoy the days when a parent calls to tell me that her toddler with an ear infection is feeling better without antibiotics or when the high school hockey player gets back on the ice without missing a game or the retiree is back on the golf course and happier than ever with his swing.
On a personal note…
I am a family doctor who practices what I preach. Since a true family practice begins at home, you will often see my family members in the office, waiting for their turns to be adjusted. Having been raised on chiropractic care since birth, my 23 year old twin boys are great living examples of truly natural, healthy kids."
When not in the office I reside in my lakeside oasis with my "4-legged" son, Truman.  My twin sons, Zach and Mitch have now both graduated from college.  Zach from the University of Alabama, "Roll Tide", where he studied Marketing and was a member and captain of the Crimson Tide Waterski Team.  Mitch from the Pennsylvania College of Technology, where he studied Automotive Restoration.   Zach is now living and working in Denver Mitch is based in NJ, but is traveling around the country as a long haul truck driver.  Both boys are hard workers and still can't wait to get home to get their adjustments from their mother.
As any busy working mom will tell you there is no such thing as free time, but finally, there seems to be a bit more time these days.  I am currently doing additional training and certifications to learn new ways to help my patients better.
Depending on what my body needs, I get adjusted every one to two weeks. I have been under regular chiropractic since 1985. Realizing that my job is very physical and because of the pre-existing issues that I have with my back, it is very important that I adhere to a schedule of regular chiropractic care. These regular adjustments prevent problems and allow me to take care of my patients without suffering from acute pain.
I believe that overall wellness is most important to a happy healthy life,  so I practice a schedule of regular exercise, including pilates, walking, hiking, yoga, weight lifting and running.  I also try to follow a balanced diet, limiting my intake of wheat and sugar, although this is more of a challenge with my children
There is always a time and a place for antibiotics and over the counter medications, but I do not believe that they are always the first thing to turn to.  I believe that treating a headache or an ear ache with chiropractic adjustments as opposed to a pain reliever or an antibiotic, can make the body stronger in the long run.  I encourages patients to come in when they exhibit these symptoms, rather than cancelling their appointments until they feel better.
Enough about me! How can I help you with today's safe and natural chiropractic care?
Contact us so we can help you take your first step towards better health".
---